WELCOME TO
THE GO SOLUTION
For nearly 25 years, we've worked hard to build an organization that achieves its goals and makes the world a better place. We're a leading nationwide partner for most major telecommunications services, and have built the fastest growing insurance agency in the state of Texas. We've accomplished this with great people. Our 300+ employees live by our core values, and are committed to delivering high-value services along with an exceptional customer experience that makes you say "Wow!" Our vendors are great people who have worked with us to build amazing partnerships. Millions of customers have entrusted us with their needs, and we take pride that we've given them what they're looking for, every single time.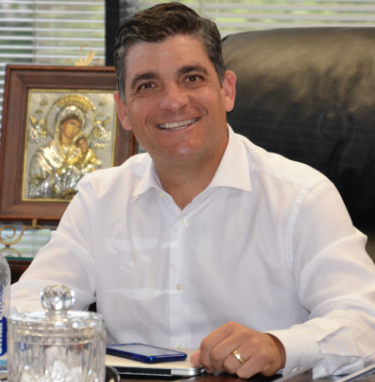 TGS Insurance Agency is the fastest growing agency in the state of Texas. We started marketing this business in late 2017, and have grown our book of business to cover the risk of nearly $3 Billion in assets. We use highly innovative marketing techniques that no traditional agency can possibly accomplish. These serve to create a stable, high-quality lead flow so that our agents can generate the income that drives the lifestyle that they want to live.
$7.0 B
Total
Assets Covered
18,500
Total
Homes Insured
6,800
Total
Vehicles Insured

Since DISH's founding, no organization has sold their product more than GoDISH.com. We've been a Top 3 DISH retailer each year for the last 2 decades, and accomplish this through a complex nationwide marketing effort. Our sales training is second-to-none and gives our agents an amazing income opportunity. We pride ourselves on these things, but perhaps none more than building the culture that has produced an average sales agent tenure that exceeds five years.

We opened BundleFinders.com in 2011 with the mission of uniting customers seeking television and internet service with every option available to them. In a fragmented market, we've managed to develop processes and relationships that allow our agents to service the needs of every American. In early 2020, we launched our latest iteration of BundleFinders.com, which provides precise speed and pricing options at every single address in the USA.

The world of internet connectivity is changing yet again with the advent of 5G wireless service. This evolving technology will make dreams like self-driving cars a reality. For our customers, it will open the door to cell phone, home internet, and video services that are substantially faster and better, at lower prices than they're used to paying for inferior services today. The world of 5G is coming, and we're on board.
LATEST NEWS